Greetings Friends & Colleagues,
I wanted to share with you some exciting new things happening in my little corner of the world. Please check them out below. And if you happen to be traveling through Colorado soon, I hope you'll stop in at my studio and say hello!

Many thanks for your encouragement and support.
Cheers,
Katie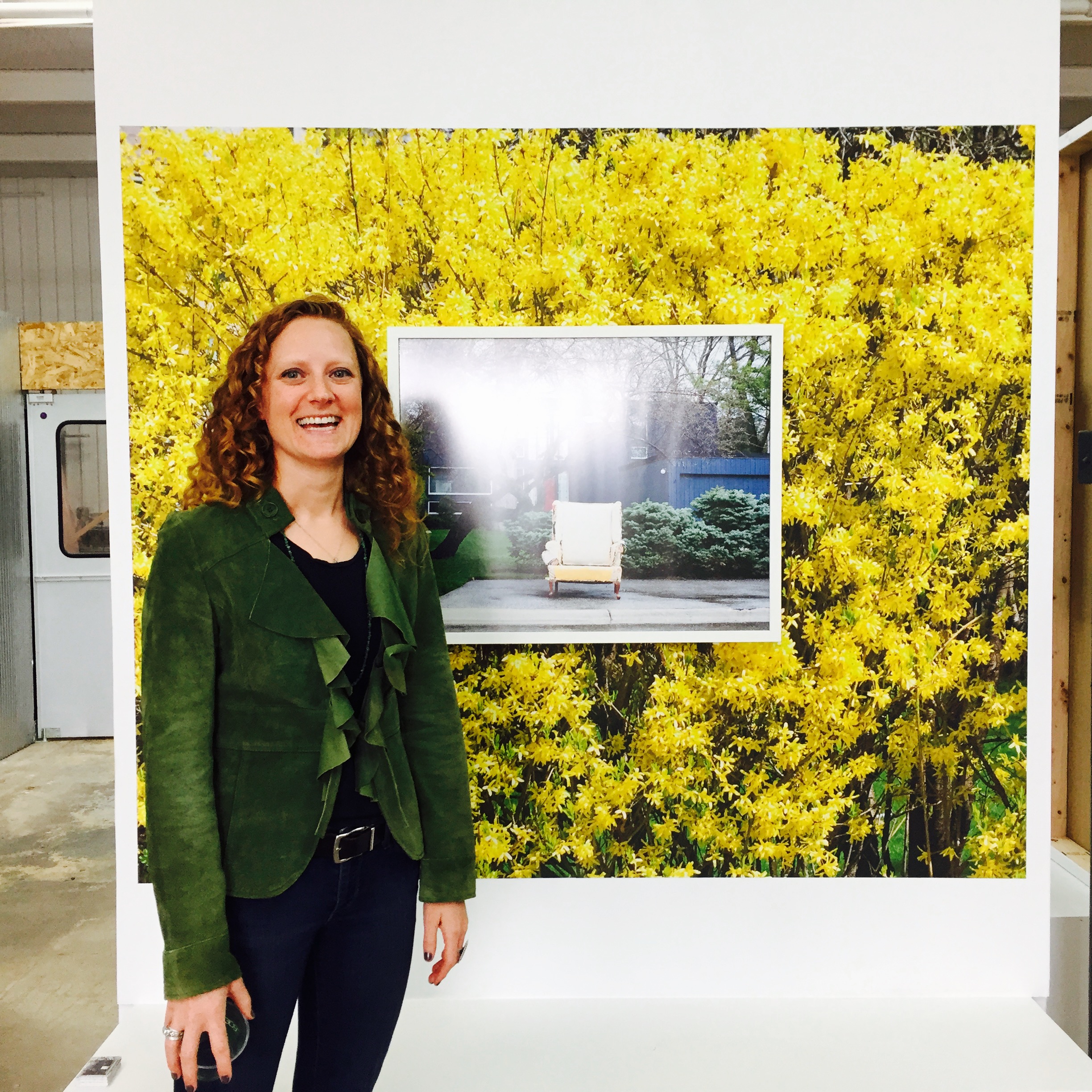 NEW SHOW
I currently have work on view in a new show with the Boulder Creative Collective. It's on view until June 14th and I will be talking about my work May 26th. I am honored to be included in this show and the fact that it's in the town where I live is very exciting. Many thanks Gary Reed at Reed Art & Imaging for printing that amazing wallpaper! For this show, I had the opportunity to explore new ideas and work surrounding this series and I am thrilled with the results. See more install photos on my website.
NEW WORK
I continue to work on my series Everything's Fine Here and a few weeks ago I returned to Winnetka for my forth year of photographing the annual trash week event. It was epic! Photographically speaking, that is. More of this new work will appear on my website soon. And I hope to have the opportunity to see many of you in person in the coming months and share my new portfolio.
NEW IMPRINT
Last year, along with a few other talents folks, I started a company called Big Bad Bettie Press (inspired by my badass grandmother). Just a few weeks ago, we launched our first book called Rabbit Rabbit. BBB Press is an independent publisher marching to the beat of its own drum. We make books, art objects, and promote ideas that are bold, brassy, and creative. Rabbit Rabbit is one of those ideas.
Rabbit Rabbit is an annual curated journal of artists and innovators. RR01 explores the theme of transition and brings together an impressive line up of 21 recent graduates with masters and PhDs in the fields of art, psychology, writing, philosophy, and beyond all responding to the theme of transition. It's pretty amazing and I hope you'll check it out. Pre-order discounts are on now. If you are not already on the BBB Press mailing list, I hope you'll sign up.
Sign Up for BBB Press Newsletter